Statement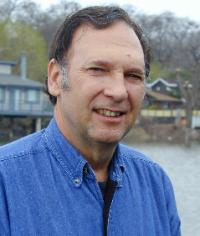 Laurence H. Shoup

Listener Candidate for the KPFA Local Station Board

STATEMENT

Laurence Shoup requests your vote for the United for Community Radio slate. This election comes at a decisive moment, when the ecological, economic, social and political problems facing humanity amount to a profound systemic crisis. We who want to create a new society, one focused on ecological sanity and full human development, see KPFA's mission as an independent, educational institution dedicated to the promotion of peace, equality, solidarity, direct participatory democracy, and social justice as central in confronting this crisis and promoting our community's common struggle. The mainstream corporate media will always exclude us, KPFA must be our voice, the voice for our people's movements, helping them unite and work together in the epic fight to transform the nation and the world.

I have been a people's movement activist for over four decades, beginning with the 1960s anti-Vietnam war and civil rights struggles. While working my way through college during those years, I joined the union movement. I have actively participated as a member of three unions, most recently the National Writers Union, which I represented for several years on the Central Labor Council of Alameda County. I have been an educator, including teaching at the college level, using as my inspiration Howard Zinn's vision of an engaged scholar in solidarity with the people's movements. I am the author of numerous magazine articles, mainly for Z Magazine, and four books, the most recently Rulers and Rebels: A People's History of Early California, 1769-1901, documenting the historic struggles of our state's people's movements. I am currently working on my fifth book, on the Council on Foreign Relations in the current neoliberal era. I have also run for political office as a Green Party candidate twice, for Oakland City Council (1996) and for California Secretary of State (2002). My strong support for KPFA resulted in my arrest for non-violent civil disobedience during the pivotal 1999 struggle to save our station.

My long experience in the people's movements has taught me the centrality of full democracy/transparency, mutual respect, and the importance of building unity and consensus in organizations. The United for Community Radio Platform stresses these core beliefs, seeing KPFA as a key community resource, as a commons, for our collective future. For KPFA to survive we need financial viability through a financial plan, including more events which combine education and culture with enjoyment. A reactivated Program Council to improve programming, along with an improved web presence, including searchable archives, will help us reach more listeners. We, the candidates of the United for Community Radio slate, are committed to maintaining and expanding KPFA as the voice for the progressive people's movements. The institutions of the people's movements must be free of the alienation and commodification typical of capitalist society. We are committed to mass participation as the antidote. Please honor us with your vote.

I am endorsed by Gayle McLaughlin, Gray Brechin, ry cooder, James Vann and Michael Parenti.