Statement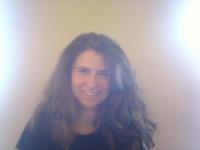 My name is Beth Seligman. I started listening to KPFA six years ago when I moved to the Bay Area from New York, after being a long-time WBAI listener. The Pacifica network changed my life. I remember the first time I heard a show on WBAI. Michael Levine captivated me with his accounts of his life as an under-cover DEA Officer and his quests to get to the heart of drug cartels only to find that the highest level participants were protected "CIA assets". I was shocked, and ordered all his books. We need to know about government corruption and the domination by the 1% over our political, economic, and environmental systems, and galvanize the masses to make change. Only KPFA covers these issues. Ironically, KPFA exposes anti-democratic rule all over the world, yet, its programming decisions are anti-democratic. The Program Council was a democratic decision-making body representative of listeners, staff and management that determined programming until 2008 when management demoted it to advisory capacity and began scheduling its meetings only sporadically. The power to decide programming, KPFA's most powerful community asset, now falls into the hands of one or two managers. Vibrant communities with potential new listeners and subscribers have no democratic means to get on the air. The vegetarian/animal rights community has been waiting five years for a slot. There are no shows dedicated to the Occupy community, immigrant rights, labor, permaculture, mental health, hackers, LGBT, or at risk community colleges.



During college, I studied in Chile, Spain, South Africa and traveled throughout Europe. I began to comprehend that there were alternatives to the American capitalist system. I will never forget the moment in St. Petersberg, Russia in the early 90s when I mentioned the benefit of opening up the Russian economy to Western investments, and was told: "That's the problem with you Americans, all you care about is money." A light bulb went off in my head: the free market is not the positive force for good that they described in business school? Since that time, I studied the horrors of how animals are treated by our society, attended law school, rescued cats who are relegated to death by virtue of being born, struggled with being a night-person in a corporate 9 to 5 world, became certified in permaculture and holistic nutrition, and lived at the Occupy encampment in San Francisco four to five days a week during its heyday. I wrote ten articles on the Occupy movement (see OccupySF.org index), and am a founding member of Occupy Bay Area United (OBAU.org) formed to help re-focus occupy on reaching out to the masses through strategic nonviolence.



I have learned far more from KPFA and WBAI than I ever did during my formalized education. I will fight for a democratic Program Council that has full decision-making power to keep up with the changing times and attract new listeners to keep the station financially solvent.



Vote for me and others on the United for Community Radio slate: VoteCommunityRadio.org.