Long Statement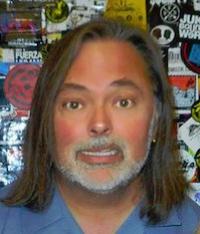 My name is Steve Pride and Im in my third year as a Staff Representative to the KPFK Listener Station Board. This gives me firsthand knowledge of the governing challenges presented by this polarized, disorganized, dysfunctional group. It is an experience that I was really looking forward to putting behind me BUT, whether I like it or not, my experience on the LSB has left me better equipped than most to fight this battle, so I want to give it one more year.
While on the KPFK LSB Ive served on the Affiliates Task Force, the Pacifica Archives Task Force, as well as the Finance, Personnel, Programing Oversight and PD Search Committees.

As a disabled, gay, Native American who will turn 60 this year, I understand that a radio station which gives voice to the marginalized and disenfranchised among us is a community treasure. But for that mission to continue we must achieve financial solvency. It is not something we can Fund Drive our way out of with a declining audience. And while thats going to be a major challenge, its attainable if we simply stop fighting one another and work on our shared objective: the continuation of KPFK.

With a degree in Radio from the University of Central Florida, I have been a KPFK volunteer programmer for the past 21 years producing the weekly LGBT radio magazine IMRU Radio Magazine. My work has garnered KPFK five Golden Mike Awards from the Radio & Television News Association of Southern California (RTNA), as well as honors from the LA Press Club.

My other nonprofit experience includes: 4 years on the board of directors of the Washington D.C. based NATIONAL LESBIAN AND GAY JOURNALISTS ASSOCIATION (NLGJA) where I chaired the national Membership Committee, the Diversity Oversight Task Force and lead the team that created our first Spanish Language LGBT Supplemental AP Style Guide. I also served as President of the NLGJAs 150 member Los Angeles Chapter for four years. I am currently on the Board of GALECA (the Gay and Lesbian Entertainment Critics Association) and am Board Chairman for Overnight Productions (which produces the internationally distributed, award winning THIS WAY OUT weekly radio show.)

Steve Pride can be reached at StevePride@IMRURadio.org.