Statement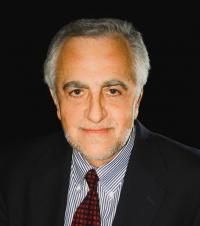 I was born and raised in Buenos Aires, Argentina. I studied Science and Engineering and later came to the USA where I obtained two Master Degrees in Physics and EE. It was in my early years at the University of Buenos Aires where I became a progressive activist, writing and speaking against the corruption of the Latin American elites. Once in the US I participated in the active resistance against some of the most brutal Latin American dictatorships such as the Argentine Military Junta, the Chilean Pinochet dictatorship, etc. Over 30 years ago I came to the Bay Area where I fell in love with and became an avid listener and member of KPFA. About 20 years ago I also participated in the movement to save Pacifica against an entrenched, pro-corporate Board. Since retirement a few years ago, I attended the KPFA News Dept. training, wrote about and was interviewed on KPFA on issues related to Latin America and the US.
Latin America is going through extraordinary changes, with progressive movements in several countries that are changing the sub-continent in profound ways, and I am convinced that those changes will impact the USA, just as what we do here will impact them. I believe that this is an area where I can contribute to the network.
I am presently running for the LSB out of a deep love for KPFA, as well as concern for the mismanagement of the Pacifica network which I fear has put KPFA and the other stations in real danger. The Pacifica network is in deep financial troubles, for example:
1. Pacifica has failed every audit since 2015.
2. Pacifica's Board had forfeited nearly $7 million dollars in grants from the Corporation for Public Broadcasting (CPB) since 2013.
3. Pacifica has no clear plan to pay a $3.2 million loan payment due September 2022; we could lose Pacifica's last three buildings as a result.
I believe that at a time when fascists tendencies seem to be growing in the USA, and there is much confusion in the population due in good part to a tremendous amount of propaganda and misinformation from many mainstream and right wing media channels, the Pacifica network stands as one of the few channels for truth, independent and progressive analysis, anti-racist voices, and mental and spiritual health. At a personal level, I know KPFA has helped me keep my sanity through these years.
I truly want the Pacifica network to be the University of the Air that its founders envisioned. I want the network to end its internal dysfunction, expand and continue to be a strong independent voice for progressive critical analysis not only in the Bay Area, but throughout the country.
I respectfully ask for your vote for me and all of the KPFA Protectors candidates to help us work towards achieving that goal. For more information go to kpfaprotectors.org

Answers to Candidate Questionnaire
1.
What experience, connections, skills or traits would you bring to the local station board to advance the station's mission?
Having actively opposed the Argentine Junta and the Pinochet regime, I bring political and activist experience from Latin America and the USA. I have written notes, spoken at gatherings, churches and synagogues, and participated in political activities through the years. I also have a strong interest in media, having taken the KPFA News Dept. course, and having been interviewed a couple of times on KPFA regarding Latin America issues.
2.
What do you appreciate and value in the station's current operations?
I mostly appreciate the quality of independent news and analysis we get from KPFA. I also appreciate the fact that the station is self-sustaining, without the need for underwriting or advertising.
3.
What would you like to see improved or changed in the station's current operations?
I would mostly like to see the station expand its audience and its financial reserves. The station should NOT be facing an existential threat every time we get to a fund raising drive. We should be able to build a "rainy day" fund.
4.
Describe what you anticipate would be your top three priorities or areas of focus if you were elected to the local station board.
I think I would like to focus on:
a. Look for ways to expand the KPFA audience
b. Look for ways to raise more funds and start building a rainy day fund
c. Attempt to support and improve the quality of the programming.

5.
Sustainability is an important part of any nonprofit operation. What are your thoughts on how the board can help to improve the station's financial footing?
About a year or two ago I wrote and submitted to KPFA a 5 page document with a list of suggestions for the station to expand its audience and increase its' fund raising capabilities. My professional experience has shown me that to try to do this, we may have to consider spending some money (assuming of course we can afford it). I believe we may need to invest some funds to raise more funds.
6.
Is there anything else you would like prospective voters to know?
As I write in my statements, I am deeply concerned about the mismanagement and dysfunctionality of the Pacifica Network. At a critical time in our Nation's history, when we seem to be struggling mostly between the truth on one side, and lies and deception on the other, I would ask KPFA listeners to pay attention, stay close and defend the only radio station in the Bay Area who gives us true independent and progressive news and analysis.