Statement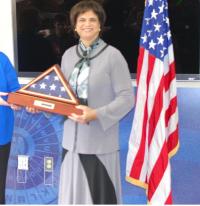 Building on the Short Statement, Pacifica (represented by WPFW) is unlike other National networks which: are threatened by sponsor pressure to conform presentations to selfish interests, sacrifice content in accommodation to polite and bland speech, and avoid direct confrontation with tough issues. Pacifica must remain a safe haven for the speaker's truth and community interests and that's what I live for… whether I agree with their opinions or not!

WFPW's cultural presentations, represented by country programs (i.e., Caribbean, Brazilian, African, etc.), are an incredible opportunity for listeners to learn new styles of music, the sound of other languages, and cultural issues from countries other than the easily available American or Spanish speaking realms. As African-American radio stations were bought or driven out of existence by big-money interests, WPFW remained a source to hear the "beat". We must expand & enrich these listening opportunities with excellent presentation & production.

We often forget that WPFW's (and Pacifica's) speech, music, joy, and sadness ride on the back of FCC licensed radio technology & tower, fiber & cable networks, smart mixers & sound enhancement & compression, internet connections, general & administrative computers, electrical power, studios with HVAC & cleaning, and a lot more infrastructure. As a Licensed Radio-Telephone Operator for over 50 years; a career starting as a Motorola Technician and rising to Major Program Manager; a design team-lead at Gibbs & Hill (WMATA Green line communication design specification); teacher of Project & Program Management, and strategi planning at the National Cryptologic College; I would bring technical & technical management experience to WPFW as well as develop a solid & doable technical improvement strategy. In addition, I would like to see WPFW expand its services with technical enhancements.

I wish to share a wealth of civic experience God has blessed me with. I have served on several Boards of Directors, Committees, & Vestries, i.e., Whitman Walker Clinic Board; St. Christopher Episcopal vestry, Lanham Md; St Margaret Episcopal committees), and have experience in civic leadership as Commissioner & District Commissioner BSA (North East & Anacostia, Washington DC). I have served as Lay Minister at the Clarksville, MD Prison and mentor to several after-prison LGBT black women (an under-served and maligned demographic). Currently I am an Episcopal Missioner with the privilege of supporting the Bromley Mission School for Girls, Liberia where I'm going to install 2.5 kw. of solar panels, update existing solar panels driving a water pump, install class-room lights, improve & upgrade the weather station with a new anemometer support & barometer, measure the feasibility of wind-power, purchase chemistry supplies, and pray at an airplane crash site where 50 people died and I was slightly injured. The Lord has been very good to me.

In the end, I petition for the privilege to serve the WPFW mission, to serve the general community, and in particular the needs of the African American and other minority communities by improving the venue where words of hope, instruction, and love come from.


Answers to Candidate Questionnaire
1.
What experience, connections, skills or traits would you bring to the local station board to advance the station's mission?
In addition to the experiences cited in the Short & Long Statements, I have two Masters degrees (Master of General Administration, UMUC; Master of Science Strategic Intelligence, NIU). My work experience includes: 23-year career at Motorola; 3-year career at Gibbs & Hill; 27-year career at DoD, 3-year US Army Medical Corps (Vietnam Veteran). I am an IEEE life-member and although not a graduate engineer was inducted into IEEE for technical knowledge & engineering management excellence. I will bring & share this experience with colleagues at WPFW. Although a native of Kansas, I was raised in Brazil and speak a working level of Portuguese. I have experience of working closely with others, without whose collaboration I couldn't have gotten anything done. I am a member of the LBGTQ community (transsexual), and am descendent of African/Cherokee/German-Americans
2.
What do you appreciate and value in the station's current operations?
WPFW is a heritage station with many talented people that express their passions and perspectives with enthusiasm whether they agree with popularly accepted beliefs or not. In addition, I want WPFW to continue & improve its music and cultural traditions which are so important in broadening listener intellectual horizons of both mind and soul. These attributes alone are remarkable and worthy of increased popular sponsorship. We need to make that happen
3.
What would you like to see improved or changed in the station's current operations?
I believe that a non-profit Board is a working group of people and personifies the station and network. They should be willing to contribute significant time and effort to serve and recruit volunteers to address all issues that create prosperity and improvement to the WPFW infrastructure and raison d'être.
4.
Describe what you anticipate would be your top three priorities or areas of focus if you were elected to the local station board.
1.Increase listenership and membership through hands-on marketing, public awareness, and highest quality of community service.2.Stay "true to our school..." i.e., never forget the original purpose & intentions of WPFW founders, since buried within those intentions is the spirit of freedom and creativity.3.Foster a humble and egalitarian station philosophy as servants to the least of our listeners... remember the words of the boatman: "you really are important, and I understand your point of view, but the boatman won't be waiting, and he's leaving herewith you. All riches and education will be left upon the shore, you are just a simple soul, whether President or whore." Derived from Allan Parson
5.
Sustainability is an important part of any nonprofit operation. What are your thoughts on how the board can help to improve the station's financial footing?
I believe that a non-profit Board is a working group of people that should be willing to contribute time and effort to serve and recruit volunteers to address the following issues.There is a significant segment of the potential listening population that: never heard of WPFW (and yet are bored by NPR and Talk radio stations); that believes that all you hear on WPFW is a "bunch of the commies..."; or are closeted listeners, afraid of colleague's criticism; view themselves as Conservatives but still truly enjoy listening to the music and facts & logic presented by WPFW speakers. I believe that capturing even a small additional number of these people as contributors and listeners would represent an enormous gain in loyalties and revenues. For that we need to go to the venues where existing and future listeners are found and explain our raison d'être, i.e., remotes from college campuses, trade schools, high schools, prisons, parking lots, etc. We need a strong and interactive web presence (on YouTube & Zoom) for people in Virginia, Maryland, and Pennsylvania, etc. WPFW should organize a yearly, well publicized Black-Tie event where listeners can pay to meet our Board members, talent, and staff.
6.
Is there anything else you would like prospective voters to know?
.I'd like to think of myself as a great winner and an even better loser, so please think about the talent that has applied for this Board and select a team that represents the best mix of talent, integrity, future vison, and mission. Get thee some energy and a sense of humor on the board... people must argue but with love, people must agree but with reservation, people must compromise but just enough, and people must face "old ugly" and make the hard decisions... "All you can do is the very best you can, there isn't anything else!" Churchill