Statement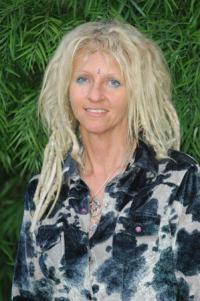 I have been an avid listener of KPFK for 25 years and I am disappointed with the recent editorial choices that have removed some of the best broadcasters (like Christine Blosdale, Ernesto Arce, Jimmy Dore etc) while moving the content towards mainstream, corporation-compliant NPR standards. KPFK must remain bold, independent and uncompromising in its reporting, news and program choices. As an investigative journalist, former war correspondent, film maker and former radio and TV host, my goal would be to keep the integrity of the only remaining progressive radio station in the U.S. while making the content engaging enough to appeal to the politicized youth to create a real grass-root movement. (This includes podcasts and a much better online-presence). I have started and developed multiple small, successful businesses and am experienced with working effectively on a shoe-string budget. I want to learn more about the inner workings of the financial structure of KPFK that currently seem to necessitate constant fund drives. I would like to help to develop alternative fundraising options that do not make KPFK beholden to any special interests. We are going through an intense change in our society, where left media is being infiltrated, sliced and diced to render it impotent. Just like the corporate Democrats seem to have lost their way, KPFK is currently struggling to stay in integrity regarding its original values: social justice, environment, clear anti-war stance, racial and gender justice and equality used to be undisputed priorities. There used to be no place for blanket anti-Russian/-Chinese/-Venezuelan propaganda. There used to be criticism for U.S. presidents who fall short of campaign promises (no matter which parties they are from) Some of today's programs sound as if the interview partners were hand picked by the CIA, ramming propaganda down our throats that make me switch off. We need to enlarge the base of listeners, but not by becoming as toothless as the Democratic party. We must appeal to the silent majority of Americans who are watching in horror as their government empowers corporations to use clandestine methods of illegal warfare, secret surveillance, propaganda and misinformation on their own population. During last years black-lives-matter protests, there were military blockades in the street in Santa Monica. KPFK used to have their ear to the ground in the local community. But this time there was little reporting or discussion about the governments' handling of the crisis. During Covid19, the heavy-handed, excessive population control of Governor Newsom was never questioned by KPFK., the station just rallied behind the mainstream media. I believe we need to return to our progressive roots. We must insist on our basic civil rights as laid down in the Bill of Rights - Rights that cannot be taken away EVEN during a crisis. As media concentration progresses and the climate crisis intensifies, we must become the home of our communities that are desperately trying to find truth in the complex disinformation jungle. More sponsored community events and community outreach are urgently needed.
Answers to Candidate Questionnaire
1.
What experience, connections, skills or traits would you bring to the local station board to advance the station's mission?
Having grown up in Europe, I speak multiple languages and am very familiar with public broadcasting in European countries. Their mission to educate and entertain is not rooted in commercial motives and I feel the populations are therefore better informed. I have 2 Master Degrees from the University Munich in investigative journalism and public policy. I worked 20 years as a journalist (including 5 years as a war correspondent in countries like Iraq, Afghanistan, Rwanda, Somalia, Yugoslavia, etc...) and had the opportunity to identify the propaganda shield that disables populations from learning about their history, about real reasons for warfare and international conflict. I have lived in Venice for 25 years and listened to KPFK relentlessly :) I have also started and operated various businesses (for example FRIENDS Funeral Home in Venice) successfully, without ANY loans or compromising corporate donors or shareholders. I have been a political activist for 30 years, co-organizing demonstrations and workshops.
2.
What do you appreciate and value in the station's current operations?
I appreciate the wide range of many long-running programs like "Spotlight Africa", "The Michael Slate Show", the "Ralph Nader Hour", "Economic Update with Richard Wolff", "On Contact", "Anti-War Radio", "Counterspin". The presentations of programs (jingles, featuring and trailering of shows) has become better and more youth oriented.
3.
What would you like to see improved or changed in the station's current operations?
I don't want to hear Ian Masters bellyache all over the airwaves about what a bunch of incompetent losers the KPFK board members are. The evening news have become low quality and include personal comments or criticism of Marc Miracle that have no place in a professional news program and render them irrelevant. The constant fund drives are unsustainable. There needs to be ongoing, clear accounting and all provisions met to regain CPB-Funding. The online presence/podcasts need to be used to drive more subscriptions. I would like to see more community organizing and would work to regain support of the local organizations that KPFK has lost.
4.
Describe what you anticipate would be your top three priorities or areas of focus if you were elected to the local station board.
-Reprogramming
-Grants and new fundraising strategies (NO corporate support!)
-Community Outreach and Organizing, to make KPFK more relevant to its communities (incl. YOUTH) to grow listenership
5.
Sustainability is an important part of any nonprofit operation. What are your thoughts on how the board can help to improve the station's financial footing?
-KPFK needs to regain the CPB-Grant and possibly get other grants
-Podcasts (and a better online presence) can provide serious additional funds and drive subscription
-community events (panel discussions, concerts, demonstrations)
-better branding/promotion of KPFK, using celebrities to reach mainstream audiences
6.
Is there anything else you would like prospective voters to know?
I love KPFK. This radio station is my intellectual stimulation, my activist's heart's home and I feel fiercely protective of it's original mission. I have so much respect for its' history, politically and culturally, presented in the amazing archive, from Alan Watts to MLK and so many other people who worked hard to leave us the KPFK legacy. I don't want this station to go the way of the rainforest, because political stooges and financial motives have broken down and weakened the activists heart that beats under Pacifica's hood. We NEED this station, especially in the next 10 years, as this country will fall from "leading nation" to international problem child. Who else can we rely upon for the truth?? KPFK will be an invaluable organizational hub during these tough times. That is exactly why so many forces are trying to dismantle it. I also back a NO vote on the proposed Bylaws revision that would divide the staff, create a new third class of membership that segregates the unpaid staff, and strip the LSB of all oversight and governance responsibilities.