Statement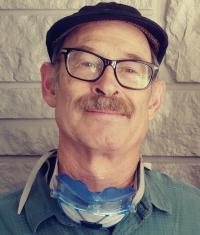 I would be honored to serve on the Community Advisory Board, Local Station Board, Local Program Council (when we get it going).
Please refer to my Brief Candidate Statement. I'm trying to avoid repeating.

I intend to bring what positive influences I can to our organizational culture from Sociocracy, NVC/PNDC, mindful facilitation, Restorative Practices, Amends, How the Way We Talk can Change the Way We Work, and other methods I value personally.

We need to communicate on-air, organizationally, and interpersonally with respect and get beyond antagonistic factionalism. Otherwise it is WE who wind up divided and conquered. It is possible to heal and get beyond endemic trauma and unconscious defensiveness.

In order to fulfill our mission it will help to recognize the systemic roots of the interlocking problems we're addressing. Rather than vilifying any human persons, we should focus on the systemic causes of trouble which allow, even coerce, individuals and groups to behave badly and mislead us. Solution-seeking dialog based upon independent, critical thinking and accurate information is a big part of what we need to get through this mega-crisis.

In order to fully achieve our mission, we need to expand and diversify our audience, increase our attractiveness and simultaneously communicate about challenging subjects. We'll need to understand AND be empowered to take constructive, intergenerational action to transform, from the roots, the oppressive systems we face. Getting beyond American and human exceptionalism would be a start.
Respectful Listening, Faith, and the intention to be and support each other to be the best version of our selves that we can is another big part of the solution. You have pieces of the puzzle and I want to hear from you.

I have moved a number of my suggestions into the Candidate Questionnaire answers.

I want to hear YOUR priorities.
These thoughta are invitations to discussions; where we wind up will depend upon open-minded inquiry and concerted efforts to enact our agreements:
Q3:
Analysis and vision for KPFA and Pacifica.
Recovering from endemic trauma and defensiveness, systemic and internalized oppression
Resources for Improving Organizational Culture
Dysfunctions in network structure and process
Lack of accountability
Regular, in-person reporting by Station Manager
LSB & CAB Participation in Audience Research & Engagement
Local Program Council
Local autonomy in programming for local audience
Organizational Culture Desiderata
Culture of Human Respect and Nonviolence
Less Reliance on Commercial News Sources
Measurement to inform Programmers about their audience size and composition
Community Outreach and Organizing Strategies
Joint ventures with community organizations for audience development
Developmental steps for audience
Expand Training Programs
Program Design Criteria and Process
More Bilingual Programming
Technical Innovations
Digital Simulcasting
Low-cost Field Production
More organized, committed Volunteers

Q4:
1. Entertainment-Education strategies
Cooperate with grassroots community organizations on audience engagement, measurement, funding, and volunteers
2. Invest in education and skills training, technical innovation
3. Improve our organizational culture

Q5.
Adherence to our Mission Statement:
Local control/decentralization AND proportional representation in the Pacifica system:
Audience/Membership Expansion Strategies:
Financial Strategies
Transparency and Accountability

Please reach me at PacificaFred@gmail.com
Answers to Candidate Questionnaire
1.
What experience, connections, skills or traits would you bring to the local station board to advance the station's mission?
I have been involved with media production, journalism, and social change organizing for 50 years, on and off.
This includes community organizing, nonviolent direct action campaigning, union participation, and campaigning for candidates, initiatives and legislation.
I have been a listener-member and occasional production volunteer with KPFK, KFCF, and KPFA over the course of those decades. I have skills with people, fine equipment and digital technology, knowledge and information. I see the big picture and have attention for details. I have training and experience with Nonviolent/Compassionate Communication and Powerful NonDefensive Communication. I practice meditation, deep listening, peer counseling. I have invested time, training, and practice to unlearn the prejudices (Racism, Sexism, Homophobia, Ableism, Classism, etc.) with which I was raised in this intersectionally oppressive society.
I have studied the nature of our systemic problems and many possible solutions. Egalitarian study circles have been a big positive influence for me. I hope to see something like that evolve in the KPFA community – possibly a hybrid of broadcast, social media, and in-person dialogues. I have vision and long-term commitment to fundamental social change and healing. I enjoy listening and learning. I look forward to working together with people of diverse backgrounds and shared purpose to solve the complex and interconnected problems with which we are confronted as a radio station and as a world.

2.
What do you appreciate and value in the station's current operations?
I feel proud of how well we're doing with our music, arts, and other cultural programming. I appreciate and listen to many of the programs broadcast on KPFA, it is my "University of the Airwaves" and an essential part of my "learning community". It is indeed my preferred "music discovery platform". I especially value the diversity of voices brought to the air by the shows that involve talking and the inclusion of people who are ACTIVE in local grassroots organizations and local government, and also world-class experts in topics of concern.
I feel proud that KPFA programmers have taken the lead in exposing the ways in which the USA's corporate-driven, militarist foreign policy has led directly to the violent attacks on working and indigenous people in Central & Latin America, and the Caribbean as well as Africa and Asia which have led directly to the immigration crisis. The white supremacist-led Federal and militia attacks on immigrant families violate internationally-recognized human rights and add further injury to the injury that our bipartisan-misguided foreign policy has already done and continues to do.
I have valued the people I've met and work we've been able to do in connection with the Community Advisory Board. I feel sad and incredulous that higher-ups did not take the opportunity to use Zoom or some other platform to continue meeting and working remotely through the Pandemic. I have taken the opportunity to wear my KPFA themed T-shirts on Zoom calls and to promote KPFA at the rallies I've addressed.
The shows that have caught my attention recently are tracking struggles that are starting or ongoing over Indigenous land and water rights, the preservation of ecosystems and climate, local struggles to roll back racism, police brutality, militarization, infiltration, and impunity, and tracking the ways in which white, male supremacists and militias are moving to institutionalize and normalize scapegoating, hate crimes, privatization, voter suppression and attacks on election officials, religious fundamentalism in schools, hospitals and other community institutions, etc. and repressing basic democratic, civil and human rights as well as free expression of critical, working class, anti-corporate, anti-fascist, and anti-imperialist perspectives. This is news-we-need-to-use that is not offered by the commercial media, or the corporate-sponsored "non-commercial" media.

We need to make the effort both prevent the harms threatened by authoritarian forces, avoid demonization and othering, and compassionately understand the unmet human needs that are driving them, the misconceptions and active demogoguery that are misleading them. In some instances state power may be deployed to defend things we value; we can't count on it. In the long run, we all have to find a way to live together with peace and justice.
3.
What would you like to see improved or changed in the station's current operations?
Analysis and vision for KPFA and Pacifica.

KPFA and Pacifica have suffered from the effects of endemic trauma and defensiveness. We have suffered from a concerted counter-insurgency effort, including many of the tactics of CoIntelPro.
One of the results has been mistrust, vilification, and antagonistic competition. These attacks from the powers that be, exploiting our individual and organizational weaknesses can be expected to continue.
We need to recognize the psycho-cultural challenge, stop attacking persons, stop vilifying and name-calling, and build institutional resources and support personal healing and skills to protect our human connections and creativity.

I intend to bring what positive influences I can to our organizational culture from Sociocracy, NVC/PNDC, mindful facilitation, Restorative Practices, and other methods I value personally.
We need to communicate on-air, organizationally, and interpersonally with respect for persons and move decisively beyond name-calling and factionalism.

I am not in favor of having another bylaws referendum. If there has to be one, the crafting of the proposal needs to incluide capable and cooperative representatives of any and all interested parties. They would need to follow reasonalble conflict-of-interest disclsures. It cannot fly if it is a factional powerplay. Any such project would need to begin with a candid evaluationn of the consequences of the previous sets of bylaws that were adopted.
The current organizational structure of the Pacifica lends itself to dysfunctional dynamics. Some changes are needed, such as proportional representation of listener-sponsors through at-large, ranked-choice elections, on the Pacifica National Board, which would in turn hire, evaluate, and fire key Foundation officers. Local Station Management would be hired, evaluated, and fired by Local Station Boards with advice from the National Board, National Staff, plus national and local advisors. Local paid staff would be hired, evaluated, and fired by the Station Manager with the advice and consent of the Local Program Council. Volunteer staff would be retained, evaluated, and released by local station production departments, program collectives or cooperatives, or by affiliated community organizations.

Local station management has to have some accountability to the Local Station Board, including meeting in-person at least quarterly to give report(s) and plan(s) and answer questions. The Station Manager or a legal representative should hold an in-person and zoom forum with listeners-members at least bi-monthly. Failure to do show up and be accountable would be grounds for replacement.

Expert advisors and paid staff can be retained as needed and give their informed advice, but should not vote as members of a governing board either on Pacifica National Board nor on a Local Station Board. Strict conflict-of-interest guidelines need to be followed. Failure to follow these anti-corruption guidelines is grounds for dismissal and possibly legal action if damages have occurred.
Periodic, clear and mandatory evaluation of the effects of any bylaws changes should be built in to the proposal, including a thorough review and sunset clause for that version of the bylaws, at the point that the debt is paid off and all five Pacifica network stations are organizationally stable, producing local programming, and operating in the black, ie. funding their operations and contract obligations as well as paying their share of Pacifica Foundation costs.

We need to practice effective Entertainment-Education in order to build and maintain an audience and subscriber-volunteer base representative of the demographics of our service area. Engaging the under-40 and under-20 segments of our audience is vital.

Efficient measurement is a key part of proactive management of this complex process.
Our LSB and CAB need to have input into community needs assessment and audience response measurement processes AND transparent, timely access to the results, not just the National executives or Station Managers.

We also need to have a local Program Council that evaluates existing and past programs so we can learn from our successes and mistakes, AND establish the design criteria we can use to evaluate proposed new-to-us programming in order to better fulfill our mission.
I hope we can share our successes with other stations in the network so that they can grow by fulfilling the mission and become financial supporters of the Pacifica network.

We need enough local control to design and implement smart, grassroots-oriented solutions to our organizational and financial challenges and keep the autonomy to focus our programming on the needs and resources of our signal area. National programming can be attractive and useful in its place but it can't take the place of deep community engagement and local production representing the real communities of the SF Bay Area.

Organizational Culture:
I would like to see a shared commitment to respectful and nonviolent communication. This should support a greater sense of safety, human connection, and true listening. I would like to see an end to vilification, name-calling, factional in-fighting and unethicial power-plays. I would like to see more two-way communication and accountability between Station Management and the Local Station Board, Community Advisory Board, and other representatives of Listener-Members, Paid Staff, and Volunteer Staff.

I would like to see more investment in training for volunteer staff and decentralized production.
I'd like to see less reliance on commercial news services and more reliance on alternative global and grassroots local news sources.

We can do even better in supporting our listeners to closely watch and hold accountable our own organizations, and our local and state governments.

Organizational Recommendations:
In keeping with our inclusion and community service mandates, I would like to help develop a Program Council that would include adequate representation of our current and potential audiences in our service area, along with volunteer and paid staff, and some professional advisors on key issues. Conflicts of interest should be clearly identified and people with conflicting interests should recuse themselves from decisions that affect their interests. This council would work with the Community Advisory Board to evaluate existing and past programs so we can learn from our successes and mistakes, AND establish the Design Criteria we can use to evaluate any and all proposed new-to-us programming in order to better fulfill our mission. One point of making these criteria explicit is to enable more numerous and diverse people to produce programming which meets our unique needs, balances "authenticity of voice" with "listenability for a broad, diverse audience."

Speaking with respect to and about persons while being critical of systemic issues is one design criterion I consider essential.

Develop and implement measurement and feedback methods that will inform programmers and producers about their audience size and composition, ideally in real-time, so they can continually refine "what works," in order to build their audience size and diversity.

The Community Advisory Board should resume holding listener-member forums and cooperate with like-minded community-based organizations to do needs and resource assessments as well as testing proposed program ideas with focus-groups.

Expand our training programs:

Encourage existing, professionally-staffed programs to engage, with good boundaries, in co-productions with with local, grassroots community organizations and integrate community producers or "stringers" into their production processes.
The Evening News already has this sort of program to train, develop, and draw value from their volunteer staff. Other departments and programs can learn from their experience.


Program Design Criteria:
Promote an "aesthetic" that balances "authenticity of voice" with respectfully addressing a broad, very diverse audience.

Some of what we NEED to communicate in order to fulfill our mission may uncomfortable for some, even many; it may be currently unpopular and even outright censored. Much of what is promoted in commercial media and assumed in mainstream political discourse is inaccurate, even deliberately misleading, AND it IS a normative background for much of our potential audience along with its "addictive mental snack food" aesthetics. We have to take this into account with programming addressed to that audience segment. KPFA's humor and satire shows, such as Twit Wit Radio, have been one effective way to deal with this.

In order to fully achieve our mission, we need to expand our audience, increase our draw and simultaneously communicate about challenging subjects. Our listeners need to understand AND be empowered to take constructive, intergenerational action to transform from the roots the oppressive systems I've described in my social analysis and vision addendum.

I am in favor of Bilingual programming on KPFA, such as La Onda Bajita. We should also have more shows that are Bilingual in other common Bay Area languages, such as Chinese and Tagalog. There are more Chinese speakers in SF than Spanish speakers at this point. The balance of multi-linguality (number of languages included in on-air program and relative proportions of airtime) is something we need to be able to adjust based on audience response. Monolingual programs, including eventually English-only, can be moved to digital simulcast or perhaps even on-air simulcast if we find other single-language stations who share our mission and want to affiliate.

Helping Audiences adjust to hearing more truth:
We need at least two developmental stages of shows, one that is accessible to people who are accustomed to mainstream media with all the ignorance and misconceptions that entails, the other is for people who already have a critical perspective and want the latest information in rabbit-hole detail.

An example of this would be a pair of shows about labor and working class issues, which could also feed items to general news shows. One show would be about labor organizing and current local struggles aimed at a general public and addressing "corporate media" prejudices. The other show which would cover much of the same content could assume a consciously working class, organization and empowerment, post-capitalist perspective. In each, some attention to the different industries and occupations in which people are engaged and organizing in the SF Bay Area will insure useful specificity. The "class struggle" between business corporations (and their fraction of 1% beneficiaries) and majority of humans forms a backdrop to the specific struggles that we chronicle.

Technical innovation:
Further develop the decentralized production methods we've used to get through the pandemic,
continue to include more diversity of voices and viewpoints.
KPFA can do more field production now, building upon digital live streaming. We can co-sponsor with community organizations and do live broadcasts from events held in community centers throughout the SF Bay Area. We've done it before with more expensive and challenging technology.

Internet simulcasts in major languages of the SF Bay Area can be co-produced by community-based, volunteer production collectives who are provided with timely scripts from the on-air shows with which they are simulcasting. Scripts in electronic form can be 1st translated with Cloud-based AI, then fine-tuned by bilingual native speakers of the simulcast language to achieve accurate, inexpensive simultaneous translation.

Dialog between the Ccommunity Language Collectives and the producers of the on-air show could insure that points of interest for each language community get included into the on-air show script.

Balance of program content:
I feel that the balance of music and talk on KPFA is generally good and that within the shows that include both music and talk it is pretty good as well. I'd like to hear more diverse voices AND radical perspectives.

Volunteer Corps:
Another branch of our outreach, both for listeners-sponsors and for production volunteers should be to local universities, colleges, and high schools. Sympathetic teachers could give credit for useful work that students could do with us. Many other grassroots community organizations have benefitted from this type of alliance.
This is also a way of increasing our outreach to a generally younger population segment. One of our demographic problems is that a big chunk of our current, loyal listener-sponsors is "aging out". This educational outreach strategy could help counteract that. Pairing youth and elders in projects can help pass on valuable legacies and energize our efforts.

Right Relations with other organizations:
We don't want to become dependent upon any church, political party, labor union, government, or other institution, especially if they're not aligned with our mission. In my view the corporate-controlled Democratic Party is not and has never been aligned with our mission and core values. It has sometimes been a lesser-of-two-evils within the anti-democratic duopoly system.
More design criteria:
"Time to breathe" - One possible innovation would be to select music which is both thematically appropriate and ALSO promotes listeners experience and expression of the emotions that may be aroused by the theme. There are ways of supporting the energy of a "call-to-action" and also helping people find emotional release and a feeling of well-being through choice and the sequencing of the music. (An example is Gabriel Roth's 5 Rhythms method, or Helen Bonny's Guided Imagery emotional taxonomy.) There are a number of shows, such as Hard Knock Radio, VOMENA, and Ritmo de las Americas that already trend in this direction.
4.
Describe what you anticipate would be your top three priorities or areas of focus if you were elected to the local station board.
1. Continuing to build on the strategy of Entertainment-Education, using transparent and timely measurement and feedback systems to guide the continuous improvement of our programming and organizing. Build closer links with active, grassroots organizations to implement these audience-building, -engagement, and effectiveness-measurement strategies.

2. Support investment of individual, and community organization, sourced money and volunteer hours into ongoing education and skills training, technical innovation and development to keep our radio and social media community growing and diversifying in a very competetive environment.

3. Improve our organizational culture of communication and accountability, gradually introducing the organizational tools of Sociocracy and NVC/PNDC, mindfulness and compassion practices, Restorative Practices (polyvagal, trauma-healing), and other resources that respect cultural diversity AND build trustworthy, inclusive community.
5.
Sustainability is an important part of any nonprofit operation. What are your thoughts on how the board can help to improve the station's financial footing?
Making choices consistent with our Mission Statements that increase the size and engagement of our audience and volunteer pool. Balancing the "Mission" and "Maintenance" aspects of our enterprise. Developing better accountability and transparency of our financial management processes. Supporting a balance between local control/decentralization and proportional representation in the Pacifica system. Sharing between constituencies and stations of "what works" to build a large, diverse audience and strong subscriber/volunteer base throughout the Pacifica network.

Audience/Membership Expansion Strategies:

Support an expansion of our reach, effectiveness, audience engagement & empowerment, by offering a diversity of viewpoints and voices addressing the real, day-to-day needs and concerns of our current AND potential listener-sponsors. We also have a responsibility to put these day-to-day needs in context of the social-political-economic systems which perpetuate privilege and deprivation.

Our goal and commitment by all involved with the station should be to have an audience that reflects the demographics of our service area. If anything, it should skew slightly toward working class (a large majority, 83.5%, of the population earns less than the median income), recent immigrant (30% of Bay Area), and other historically and currently marginalized and oppressed communities.

Financial Strategies:
Keep our costs down and raise our community engagement by increasing the percentage of programming produced by volunteers and community organizations.
I think we can benefit from government and community organizational funding but should keep it to less than 1/4 of the amount we get directly from listeners.
I'm in favor of emphasizing many small donations rather than compromising our principles in hopes of getting big donations from people who are not really aligned with our mission. We should try again with the Lew Hill and Bernie Sanders strategy.

Transparency and Accountability:
I favor sound cooperative business practices. We need transparency and accountability in our financial and legal reporting. The Pacifica Foundation and some network member stations have sometimes fallen woefully short in this department. We lost CPB funding because of this. We very nearly lost the KPFA building to a tax lien because of an "oversight" in the national office. Failures or neglect of fiduciary and legal responsibility by staff must be addressed promptly, fairly, and firmly.

6.
Is there anything else you would like prospective voters to know?
I have quite a bit of experience both starting and running nonprofit organizations. I've served on the boards of several nonprofit organizations, including: Community Video Center in San Diego, One World Media, Conscious Action, and Social Movement Empowerment Project.
I have experience in union organizing and membership (IATSE, NABET), in hierarchical organizations and in cooperative, collaborative organizations. I grew up on a small farm in Southern California and have a maker/can-do attitude as well as construction/fabrication skills.
I am working with NVI and ICNC to promote a new book and database. Civil Resistance Tactics in the 21st Century by Michael Beer. (free at https://www.nonviolent-conflict.org/resource/civil-resistance-tactics-in-the-21st-century/) It adds another 148 new tactics to the 198 identified by Gene Sharp in the last century. The data base is also free at https://www.tactics.nonviolenceinternational.net/. I'm about putting tools into the hands of activists, young and old, and in-between, to maximize our chances of success.

I believe that being mindful of the messages of pain, pleasure, and inspiration we receive through our bodies is essential, as is direct (tender, open) contact with humans and other animals and plants, in how we stay sane.

Healing and realignment with nature ARE possible and necessary. Facing history and choosing justice and peace are possible. Planetary beloved community is possible with restorative justice. Truth and reconciliation, inclusion, respect and reciprocity are the way.