Statement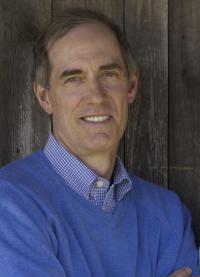 I am running as a staff candidate to serve on the Local Station Board of WBAI, to use my experience and abilities to help re-build the station into a strong, independent and financially viable organization that can fulfill its role as a beacon of light and truth for progressive thinkers in New York City and beyond.

I have more than 30 years of experience both in business and in non-profit organizations. I create and produce music for film and television, and for many years my wife and I have run a very successful music company. We are also the founders and directors of two national non-profit organizations working on issues of environmental health. I am a founding director of the advocacy group MusicAnswers, which seeks to protect the rights of music creators around the world. And I have been elected twelve times to the Board of Directors of the American Society of Composers, Authors and Publishers (ASCAP).

Patti and I are the hosts and producers of Green Street, an environmental health program heard every Tuesday morning on WBAI. We are grateful for the opportunity this gives us to provide a platform for some of the smartest scientists, public health professionals, authors and researchers to bring valuable information to the WBAI audience.

It has also given us a unique opportunity to see the inside workings of the station, and to imagine how things might be improved. Like many of you, we are not happy about the constant on-air fundraising and the hawking of miracle cures and other products that are breathlessly promoted as must-have, life-changing products.

We ought to, instead, find better ways to raise funds, including the solicitation of foundation grants. Unfortunately, this requires the LSB Board and management of the station to demonstrate fiscal responsibility and stability – something which is apparently lacking at the moment.

We ought to be able to fundraise based on the quality and impact of our programming. We have some truly outstanding hosts and producers. Can we increase our audience and reach a new generation of listeners through social media, live streaming, or partnering with other organizations? Why is there not more cross-promotion on the station? We are a community and a family. We need to act like it!

I've never been involved in the politics of WBAI, but it's pretty clear from the outside that the continuing polarization and adversity that exists at WBAI is largely responsible for the current dysfunction of the station. I'm not part of any faction or group. I don't carry any baggage from past battles. I come with an open mind, an ability to understand both sides and a strong desire to find and implement solutions and compromises that can bridge our differences and put the station on a solid foundation for the benefit of the listeners who depend on it.

Answers to Candidate Questionnaire
1.
What experience, connections, skills or traits would you bring to the local station board to advance the station's mission?
I founded, managed and developed a very successful international music company, recently sold to Sony Music. My wife and I founded and manage two national non-profit environmental health organizations. I am one of the founders of a music rights organization dealing with Copyright issues. I am currently Chair of the Legal Committee of ASCAP, dealing with the Department of Justice on Consent Decree issues. I work hard. I get along well with people, and find ways to bring people together. I'm good at finding creative solutions.
2.
What do you appreciate and value in the station's current operations?
I appreciate the strong and unique programming at WBAI, and believe we can and should do more to restore our leadership position as a beacon of light and truth in the world.
3.
What would you like to see improved or changed in the station's current operations?
We desperately need to improve our fiscal situation. I believe we could cut down on on-air fundraising and solicit foundation grants, but only if we get our financial books in order.
4.
Describe what you anticipate would be your top three priorities or areas of focus if you were elected to the local station board.
1. Clean up our books. Implement strong fiscal oversight measures.
2. Identify and solicit grants for individual programs or general station operations.
3. Increase cross-promotion of programs and hosts.
5.
Sustainability is an important part of any nonprofit operation. What are your thoughts on how the board can help to improve the station's financial footing?
1. Replace on-air promotion of miracle cures with foundation grants.
2. Solicit member discounts and premiums from local businesses
3. Demonstrate the ability to face our financial problems and solve them.
6.
Is there anything else you would like prospective voters to know?
As a young Quaker kid growing up at the height of the Vietnam War, WBAI was incredibly important to me. I believe that we are at an inflection point. If we can't - or won't - find ways to make the station fiscally viable, we will lose a treasure that many people in NY and around the world depend on.