Statement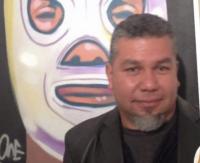 I am a Producer and Host of Suplemento Comunitario, part the Spanish Programming Block on KPFK. I have been living in Los Angeles for the past 25 years, where the immigrant experience has formed me and informed me as an activist, a Social Justice fighter, and a proud KPFK member and supporter for many years.

In our radio program we get to reach and inform the Community in general, with most of our work around the many needs of the immigrant Communities, providing a space to discuss issues such as legal help, the latest news on Immigration, Education, Housing Rights, Health, Human Rights and the fight against the many injustices in the Communities of Color and working class in general, here locally, and across the borders.

I am also the founder of Alerta Los Angeles, a group with webpages on the main social media platforms, where for the last 10 years we have been offering information on Police Checkpoints, Police Abuse, and advocating against DUI and its consequences, even if it is considered a controversial issue for some, but acting on data that shows a monetary interest, rather than Public Safety concerns on the part of Local Authorities.
I have been a member of the current LSB as a Staff Delegate, and during this time I have learned about the many issues and challenges regarding the management and governance of KPFK and Pacifica, from the perspective of a Volunteer Programmer.

I have been involved in different Committees, Task forces and Town hall activities. I am very proud of having been elected to the National Programming Committee, where I proposed a motion to create and develop "Pacifica/KPFK in the Streets", an effort to give a voice to our communities. It was approved by the Pacifica National Board and is currently a work in progress.

I also was elected to serve on the recent KPFK General Manager Search Committee, where I had the privilege of interviewing and helping select candidates from an impressive pool of individuals who consider KPFK the best place for progressive voices.

I participated to the best of my abilities in the fight to defeat the recent Referendum to replace the current Bylaws. I am really humbled to have the unique opportunity of having begun my journey in KPFK with a 5-minute radio segment close to midnight, to now have the privilege to represent my fellow staffers in this magnificent and invaluable project of Community Listener-Supported Radio. I now ask for your support to continue being of service on the Local Station Board.
Answers to Candidate Questionnaire
1.
What experience, connections, skills or traits would you bring to the local station board to advance the station's mission?
As a first generation immigrant, activist, small business owner and programmer, I am deeply involved finding solutions for every day issues and practical problems. Including manual labor if needed.
2.
What do you appreciate and value in the station's current operations?
The opportunity for deep conversations, fact finding and objective opinions without any corporate or governmental interference o censorship.
3.
What would you like to see improved or changed in the station's current operations?
A more substantial community engagement, and closeness to those in need.
4.
Describe what you anticipate would be your top three priorities or areas of focus if you were elected to the local station board.
Programming, community relationship and new ways of fundraising.
5.
Sustainability is an important part of any nonprofit operation. What are your thoughts on how the board can help to improve the station's financial footing?
Participate in general efforts to reach a larger number of communities, present the value of the information Station provides and the importance of its existence and the need for financial support.
6.
Is there anything else you would like prospective voters to know?
KPFK provides a one of a kind space for free and thought provoking environment. It is imperative to keep it available.