Statement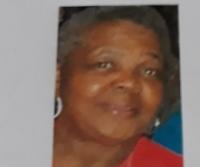 Being a lover of history, I wanted to know more about the Pacifica Foundation /WPW, so I checked out Wikipedia. Here's what I found. Pacifica was founded in 1946 by pacifists E. John Lewis and Lewis Hill. During World War II, both of them had filed for conscientious objector status. After the war, Lewis, Hill and a small group of former conscientious objectors created the Pacifica Foundation in Pacifica, California. Their first station, KPFA in Berkeley, commenced broadcasting in 1949. By 1977, the network had added WBAI in New York City, KPFK in Los Angeles, WPFW in Washington, DC, and KPFT in Houston. Also read the bylaws and duties of LSB member. I love the spirit of the founders and feel they wanted something better than what was being provided. They strived to be inclusive and offer a platform for the average person to have a voice. Pacifica and WPFW continues with this format even today. I do not claim to have all the answers but I do have ideas and a strong desire to assist where I can.
WPFW has carried the Pacifica message in the DMV area and beyond for forty plus years. This journey has been a rewarding one while at times uncertain. In the most recent past the ability of the station to move forward has come into question. COVID 19 was a big factor but before that we had the furlough of government employees. Even though this a community-based station it has to be run on a business model. Everyone understanding their role, asking for help, and accepting assistance when needed. Personalities have to be left at the door and the main message for all is to focus on WPFW's success.
I would like to help WPFW increase its profile in the community. People will assist and support when they have knowledge about the station. After forty something years only people new to area should be saying for how to find WPFW on their radio. Marketing and PR for the station is needed. Even with a small footprint there are various forms of marketing that can be done. Two ideas, a bumper sticker with a catch phrase covers a large area, and pamphlets or trifold sharing the accomplishments of WPFW. How about something as simple as a frig-magnet with WPFW information. Yes, old school but people do keep them. Town Hall meetings are great when you get the listeners out in large numbers.
Currently WPFW relies on its membership to keep it in the black with fund drives held four times a year. The station operates on a shoestring budget. Management and the volunteers should be commended for their commitment and focus. After each fund drive there needs to be a review of the drive. Noting things that went well and areas were improvements are needed.
I look forward to supporting WPFW as a member of the LSB and ask for your vote. Together we can continue to move the station forward.

Answers to Candidate Questionnaire
1.
What experience, connections, skills or traits would you bring to the local station board to advance the station's mission?
I bring to WPFW my strong knowledge of technology. Having worked in the industry 30 plus years, designing communication systems for government agencies and private industry. My business management and marketing skills derived from college courses and having been an entrepreneur in Oklahoma City, Ok. I have volunteered and serviced on numerous boards. In the DMV I served on the boards of the United Way National Capitol Area, Untied Way Prince George's County, The Black Telecommunications Employees for AT&T, Prince George's Parent Teacher and Student Organization, Chair of Education Committee for Ebenezer AME Church in Prince George's County, and Prince Hall Freemason and Eastern Star Charitable Foundation just to name a few. I have strong communication, analytical and project management skills I view myself as life learner open to new and challenging ventures.

2.
What do you appreciate and value in the station's current operations?
WPFW's presents news/current events about the DMV area, and happenings in various cities in the USA.WPFW also keeps listeners informed of international issues. No other stations offers the information shared by WPFW. I love having "Don't Forget the Blues" at noon during the week. The listenership is always encouraged to go to websites for additional information on topics discussed. The weekend lineup of music is excellent. The programmers introduce new talents and play music most listeners have never heard.
3.
What would you like to see improved or changed in the station's current operations?
Fundraising options need to be revisited. The station prides itself on being member supported but only a small per cent of the listeners donate to the WPFW family.
PR and Marketing campaign is needed to expand the persons in the DMV and etc. that listen to the station.
Attention to the updating of bylaws and language to stop future attacks on Pacifica/WPFW.


4.
Describe what you anticipate would be your top three priorities or areas of focus if you were elected to the local station board.
Financial -fund raising and budgeting
Programming
Expansion of membership

5.
Sustainability is an important part of any nonprofit operation. What are your thoughts on how the board can help to improve the station's financial footing?
Look at short term and long fundraising activities. Researching numerous options for generating funds for the Station.


6.
Is there anything else you would like prospective voters to know?
I commit to working as an active member of the LSB to keep WPFW moving in a positive way.