Statement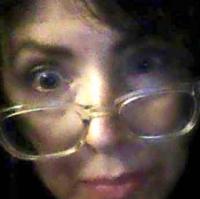 I'm Ann Garrison. I've been a KPFA weekend news reporter for years. I also work in online media, with articles published in the Black Agenda Report, San Francisco BayView, Black Star News, Counterpunch, Consortium News and elsewhere.

I'd like to see KPFA and Pacifica radically reimagined, but I'm also realistic about how slowly an organization this size can move.

As a staff rep on the KPFA LSB, I would have three priorities:

1) Restoring the Program Council. We need a Program Council that reviews proposals for new programming, as well as management proposals to cancel existing programming. I am particularly concerned that Guns and Butter, Twit Wit Radio, Counterspin, and Discreet Music were summarily canceled and Settin' the Standard lost an hour, all without any community process.

A Program Council that reviews locally-produced programming is the "community" in community radio. Without one, KPFA is listener-sponsored radio, but not community radio. Management should work together with staff and community representatives on programming, instead of claiming that power entirely for itself.

It's often said that "professionals" should be trusted with all programming authority. But Rachel Maddow is a professional. So are Sean Hannity, Chris Hayes, Jake Tapper, Tucker Carlson, Thomas Friedman, and any number of other warmongering voices of the corporate media. In contrast, KPFA's mission is to be peace-and-justice radio, and to sustain an active, collaborative relationship with the community that supports the station. And let's remember that some of KPFA's most important programs were put on the air by a Program Council: Bay Native Circle, Womens' Magazine, Pushing Limits, Full Circle, Voices of the Middle East, and more.

2) Resisting schemes to break up the Pacifica Network. I am opposed to breaking up the network for many reasons, but most of all because the Pacifica brand is what holds the 200+ affiliate stations together. I explained this in a piece I wrote for the Black Agenda Report: www.blackagendareport.com/pacifica-grassroots-radio-lifeline-lets-keep-it-together

3) Respectful treatment of unpaid staff by management. Unpaid staff are the vast majority of staff, but we lack an organization that represents us in the way that the Communication Workers of America represents paid staff. The Unpaid Staff Organization had no power, so management could simply ignore it. The CWA has a contract. We too need a contract, or other means of establishing and enforcing basic rights for unpaid staff.

As well as the above three goals, I would like the LSB to be a sounding board for the community. The Local Station Board needs to conduct community town hall meetings twice a year, as required by the Pacifica Bylaws. We should listen to our listeners.

I thank you for your support and your vote. Please also vote for Anthony Fest, producer and editor of The Project Censored Show, and Freewillin' Franklin Sterling, KPFA apprentice program instructor and producer of Full Circle.
Answers to Candidate Questionnaire
1.
What experience, connections, skills or traits would you bring to the local station board to advance the station's mission?
I have been a KPFA Weekend News producer for 11 years. From 2010 to 2012, I was a co-producer of AfrobeatRadio, a weekly public affairs show on Pacifica sister station WBAI in New York City. I am now one of the rotating producers and hosts of "COVID, Race, and Democracy," a weekly public affairs show aired on KPFA's four sister stations, WBAI-NYC, WPFW-Washington , KPFT-Houston, and KPFK-LA.

I am also a Contributing Editor at Black Agenda Report, where I contribute a weekly report or editorial, and a frequent contributor to the San Francisco Bay View, Black Star News, Counterpunch, and the African publication Pambazuka News. I am particularly knowledgeable about the US role in conflict on the African continent and in 2013 I was awarded the Victoire Ingabire Umuhoza Democracy and Peace Prize for promoting peace in the African Great Lakes Region through my reporting.


2.
What do you appreciate and value in the station's current operations?
Although it's often fractious, I appreciate KPFA and Pacifica's self-governance system with Local Station Boards and a Pacifica National Board. I think it should be somewhat reformed, particularly to create smaller boards, but I did not support the undemocratic and wholesale restructuring proposals now presented to staff and listeners in two costly referendums.

I appreciate the news and public affairs programs that bring us reporting and viewpoints we wouldn't hear elsewhere. I also appreciate the music shows that bring us music we wouldn't hear elsewhere, including that of local musicians.
3.
What would you like to see improved or changed in the station's current operations?
I would like to see more respect for unpaid staff, more air time allocated to the KPFA apprentices, and more public, transparent contact with the community by KPFA managers. The annual budget should be published as are the budgets of most non-profit corporations.

The General Manager should host a monthly "Report to the Listener" show as previous KPFA managers and managers at at least several of KPFA sister stations do, and the KPFA LSB should produce an annual review of the General Manager and Program Director.

There should be a Program Council to review and approve new programming .
4.
Describe what you anticipate would be your top three priorities or areas of focus if you were elected to the local station board.
Creating and empowering a Program Council
Encouraging respect for unpaid staff
More financial support and air time for the KPFA Apprentice Program
5.
Sustainability is an important part of any nonprofit operation. What are your thoughts on how the board can help to improve the station's financial footing?
Encouraging integration with Web-based media. I don't think the station will survive if it doesn't do this to appeal to a larger listener base. I also think the station could build a larger listener base if it lived up to its promise of "bringing you news that no one else will."
6.
Is there anything else you would like prospective voters to know?
For all their flaws, KPFA, Pacifica, and the network's self-governance structure remain remarkable achievements. I think they can regain the audience share they have lost in recent years.