Statement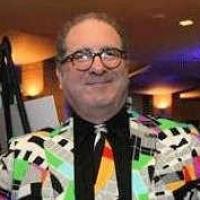 To paraphrase an old radio cliché "Long time listener, first time LSB candidate". Indeed, it is the "listener" part that inspired me to run because I want to help KPFK survive.

I grew up with both radio and Pacifica as the kid with a "transistor radio" under his pillow to listen to overnight radio. WBAI helped inform me during Nixon and Vietnam. Later, I became produced a late-night talk radio show at WOR in New York. After moving to LA years ago I obviously gravitated to become a KPFK listener continuing to inform and entertain through the years, right up to today's struggles.

I have long been involved in media on many levels. Working in Promotion at NBC-TV, I learned the skills of increasing an audience, something that is key goal for KPFK. I am now involved in "new media" on the business and technical side of products and content distribution.

As to governance, I have served on the Boards of religious, affinity, educational and association entities. That experience and the required training has given me insights into something that KPFK's LSB critically needs: The ability to examine a situation, develop solutions and then work together to reach a compromise and work towards the goal
To revitalize KPFK we need a multi-tiered approach. Resolving the financial situation needs more than just another fund drive. The internal financials need to be set right and put on a sound footing. We must be able to cover immediate expenses and retire any debt, but to also fund outreach, expansion and create a reserve fund to carry us through future bumps in the road.

Increasing listenership seeds more financial supporters. I suggest exploring HD Radio as an efficient way to add one or two more content streams so there is room for more programmers across the communities now served, but new constituencies across all age, gender orientation, philosophical outlook, religion, ethnicity, music and other interest groups such as artists and hobbyists.

It is essential that we reactivate a news department. A community-centric station has the responsibility to gather and report the news ignored by the large media outlets, but which impacts our unique listener base.

We must increase transparency and put an end internal strife. More information on OUR web site, not KPKTX.org would be a great start. An open window will bring in fresh air to help clear the current fog. Increasing the effort to enlist listener participation in committees will widen the available views and serve as a training ground for LSB members. More in-person events around governance and the community at large is critical to attract more listeners, which should help widen the supporter base.

Finally, I pledge to serve without allegiance to any "side". Opinions and input are great, but at the end of the day we must come together and put aside past grievances and disputes. I will be on only one "side": that of a better, stable, growing and inclusive KPFK.

Answers to Candidate Questionnaire
1.
What experience, connections, skills or traits would you bring to the local station board to advance the station's mission?
My experience comes from years of media and management experience, much of which will add to and expand the knowledge base of the LSB. This will be of benefit to the critical goals of increased listenership, stable finances to cover both current needs and to establish a reserve fund for harder times, increased programing diversity without sacrificing the staples that are at KPFK's core, and increased community outreach for added inclusivity and awareness.
I have served on the boards of a variety of non-profit, educational, religious and trade association organizations. This has given me grounding in procedure and working to reach the compromises that all membership organizations must have. I see these experiences as a way to help do my part to guide KPFK into the future.

As with many others here, my broadcasting experience started with college radio and television, work in the cable and traditional broadcasting world, including time as a talk-show producer at WOR-New York and at NBC NY where my role was on the team tasked with increasing viewership. More recently I have been involved with "new media", including things such as HD Radio that would be of benefit to KPFK.

I am also a long-time journalist covering the technical and consumer aspects of home audio/video. This is another way I have become well versed in all the technologies that we need to use to increase listenership.

I submit this knowledge and impartiality as adding a new and vital voice to the LSB.

2.
What do you appreciate and value in the station's current operations?
The diversity and inclusiveness of the station's programming is clearly its key asset value. More than anything, that needs to not only be retained, but expanded.
3.
What would you like to see improved or changed in the station's current operations?
Even an outside observer can feel the impact of discord between various factions. That must be dealt with before we can move on to other substantive and pressing matters. Financial reporting and transparency MUST be improved. Management MUST be stabilized, though hopefully Mr. Calcada's arrival will go a long way to fix that. Without compromising the non-commercial mission, fundraising needs to do things other than constant on-air pledge drives. Programming diversity needs to be maintained while, at the same time, broadened to include groups and communities not currently served such as younger listeners on one hand and older people at the other end of the spectrum. In a "streaming world" we need to capture new listeners with programming that is fresh and attractive to all segments of the community.
4.
Describe what you anticipate would be your top three priorities or areas of focus if you were elected to the local station board.
1. Get finances on a stable course, retire debt, build a reserve fund and simply not have to constantly worry about running out of funds!
2. Increase outreach via innovative programming to build listenership. You can't engage supporters if there are no new listeners.
3. PLEASE, let's put an end to internal conflict. It just makes us all look bad and like a group of quarrelling junior high school students. Move past the arguing to set a path to problem solving.

5.
Sustainability is an important part of any nonprofit operation. What are your thoughts on how the board can help to improve the station's financial footing?
Without sounding like a broken record, or to be more contemporary, a broken stream link, you can't get blood from a stone. Increased listenership and all the elements needed to do that will provide a new, wider listener base from which, in turn, we will have more supporters. At the same time, a top-to-bottom review of expenses and contracts needs to be done so that any cash sinks may be identified and eliminated. That would certainly include a review of the financial department. Is there anything we are missing that would streamline operations and reduce costs? We are, and must remain, a non-commercial station but at the same time KPFK must be run as a viable business.
6.
Is there anything else you would like prospective voters to know?
Most importantly, I have no allegiance to one "side" or the other. The only "side" I will take is whatever is best for the survival and expansion Pacifica at large, and KPFK in particular. Let's put the emotion, discord and arguments aside and concentrate on the urgent task of righting the ship. If we do not do that now we may not have another chance!