Statement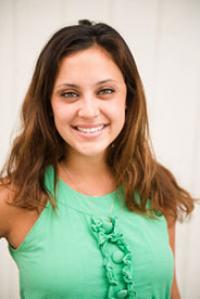 My name is Nicole Haun, my pronouns are she/her/hers. I am a 31-year-old public affairs student with a passion for community building on the local level. I currently live where the West Side meets the South Bay but I grew up in Monrovia. I love the diversity of Los Angeles and all that it has to offer, and I see this as an opportunity to both give back to the community and participate in it more directly. I would bring my skills from my former work as part of an editorial team for the Santa Barbara City College publication The Channels. I was the Photography Editor for just under two years, a paid position, during which time we won numerous awards for overall excellence, photography and media storytelling. I loved being a part of a group whose members were on the pulse of current affairs, and this is part of what is fueling my desire to run for this elected position today. I would love to represent the community, collaborate with the board members, staff and listeners to help KPFK evolve while staying true to its roots. I currently work as a creative assistant and marketing manager for a wellness company based in Santa Barbara, and my skills working in these positions may be applied while at KPFK if desired. I think I am at a great age to be volunteering, especially in the public sector as a student of public affairs. I love participating in democracy and helping to strengthen it in all the ways that I can. I believe running for this position is helping to make that a reality for both myself and the KPFK listener base. I think it is important for my generation to be involved with organizations that are working to better the community and to be a part of the decision making process. You, the listeners, are important, and myself being one of them makes me a perfect candidate. I love listening to KPFK, it is my go-to station especially when I am driving in my car, but also when I am home and can stream it live from my computer. I am happy to call in and participate, as well as donating when I am able. The stimulating stories and active engagement by KPFK are inspiring, and I hope I can give back even a fraction of all that I have gained from public radio in Los Angeles.
Answers to Candidate Questionnaire
1.
What experience, connections, skills or traits would you bring to the local station board to advance the station's mission?
I am a volunteer for local organizations in my community, and love interacting with people. I am personable, kind and engaging. I have worked on journalism editorial boards which gave me experience working together as a team in a journalistic setting. I am a KPFK listener and supporter. I have certificates of achievement in sustainability practices which may be applied while on the KPFK board if desired. I support democracy, local representation, community building, equity and sustainability.
2.
What do you appreciate and value in the station's current operations?
I value the station's commitment to journalism separated from private interests, able to tell the important stories without outside influence. I love hearing their appreciation for their listeners. The speakers that they have constantly teach me something new. I like how the station can be unconventional, as I feel a bit unconventional myself.
3.
What would you like to see improved or changed in the station's current operations?
I hope that the power stays with the people, remains democratic and transparent in their processes.
4.
Describe what you anticipate would be your top three priorities or areas of focus if you were elected to the local station board.
My top three priorities would be: 1. Raising money to keep KPFK independent, alive and thriving through a diverse range of fundraising methods. 2. More community involvement especially from peers in my generation. 3. Working with a diverse staff that looks out for the best interests of KPFK and its listeners.
5.
Sustainability is an important part of any nonprofit operation. What are your thoughts on how the board can help to improve the station's financial footing?
Partner with local businesses around Los Angeles to hold fundraising events, such as a dinner night where a percentage of sales goes to KPFK in return for free advertising on the station. Drive-in movie nights. Public speaking by KPFK members in areas of expertise, with opportunities for donations. Partnering with local colleges and universities for paid speaking opportunities, live interviews, live shows at the school. Giveaways with entry through monetary donations. Having a booth at local farmer's markets with a chance for membership sign-ups. Have the members of KPFK send in photos to have them professionally printed and sold by the station, with photo credit given to the photographers. Have an annual photo show where fine prints of these images can be sold at higher prices.
6.
Is there anything else you would like prospective voters to know?
I would be honored to serve on the KPFK Board in Los Angeles. My creativity and social skills, as well as my continued education in the area of public affairs makes me a wonderful candidate who has much to offer this station.