Statement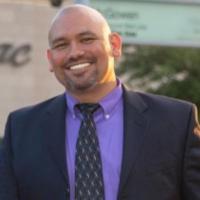 Although my focus extends to various fronts, I want to detail my 4 main goals:

- An anti racist platform specifically meant to uplift Pacifica's Mission Statement.

Anti-racism is an active effort to work against racism's multidimensional aspects. In a society that privileges white people and whiteness, racist ideas are considered normal throughout our media, culture, social systems, and institutions​. KPFT recently went through a programming change that effectively erased BIPOC voices. I couldn't believe it myself so I actually did the data analysis and it proved what happened.

It's time we adopt an anti-racist platform not just at KPFT but throughout the Pacifica Network; if we truly see ourselves as progressives wanting to lead the change for a more equitable world, we need to take this stand now and implement it in on our Network so we are known as leaders in radio and all media in the fight against white supremacy.

- A conscious, honest effort to engage all programmers, staff, hosts, and volunteers to help KPFT grow.

Anecdotally, I rarely received communication form staff, management, partners, or was engaged in any short term or long term planning. It a failure of leadership and management that teams do not know their metrics, their finances, etc.; instead, everything is shrouded in mystery.

Let's engage our staff and make real efforts to include folks, hold space for people to learn, express themselves, and grow so that KPFT can become a true team environment.

- Diversify our outlets and outreach through social media, youth engagement, and app participation.

Have you seen our social media? Is there a directory of all the shows' respective Twitter handles? KPFT doesn't have a Instagram? Do you know what Clubhouse is? We look like dinosaurs in the age of social connections. Everything from the incredibly 2003ish webpage design we have, the absurdly difficult donation page ($25 Pacifica Membership and a $40 KPFT Membership, what is that?), to the ghostly social media accounts we have all lead to one thing: KPFT is old and behind the times. We should have a full time social media manager or hire a team that will do it for us if we truly want to stand out; at the very least we should be active and promote KPFT on social media.

- Full transparency of all metrics, all finances, and all communications among stakeholders.

Every bit of information should be made transparent to the staff; no metric should be hidden. If we truly value partnership, we should be helping each other. The recent changes to programming were done to increase listenership... how? Why was this hidden? What metrics? What was used? This mystery led folks to surmise the only metrics we could see: representation.

Going forward, all information should be made transparent to our staff and everything that can be made public should. If we serve our community, our community should know what is going on.

I appreciate your support and look forward to serving our community.
Answers to Candidate Questionnaire
1.
What experience, connections, skills or traits would you bring to the local station board to advance the station's mission?
I have been in the corporate arena for over 20 years and now have my own mediation practice. I am certified by the State of Texas in mediation and work throughout Texas resolving conflicts in civil and family cases. I have over 25 years experience in audio engineering, music production, and recording. I currently add value to Nuestra Palabra: Latino Writers Have Their Say with Tony Diaz and Latino Politics & News with Tony Diaz.

I am bilingual, have experience with interacting with people of various socio economic backgrounds, and pride myself in being practical and analytical with data driven positions rooted in equity.

More importantly, I am an activist. I have been arrested as part of a protest standing in solidarity with Dreamers in San Antonio Texas, I have participated in marches, I have done volunteer work in countless arenas. I am a literacy advocate with the Real Men Read Program where I take time to read to students in elementary schools and advocate a passion for books. My last two acts of community service were working with Lawyer Cynthia Santiago in KYR panels and free consultations for Latino immigrant populations and providing resources, non perishables, and food / water for communities in San Antonio Texas via Soli-Heart, a non profit agency in Maryland. A group of people (whom we all met on Clubhouse, strangers only months before) organized and raised nearly 4,000 dollars in funds to help communities devastated by the Texas Snowstorm.

I mention all this because at the end of the day, my goal is to serve our community. People may list their professional titles on here, their academic prowess, the connections they have, but KPFT is community, and sitting on the board is about serving our community. I serve my communities humbly and proudly and hope that I can count on your support to make this happen.
2.
What do you appreciate and value in the station's current operations?
Nothing.

The GM's hiring was supposed to signal a change and initial emails seem to indicate a positive approach, detailing the need for sound quality on MP3s and a revamping of the website. Both changes were inconsequential.

The programming changes were done without input, without feedback, and without community involvement.

Our board had no responses for the BIPOC erasure, only excuses for the mediocrity of a General Manager.

The website for KPFT, an FM station in Houston Texas, looks like it was done on a 1999 version of Microsoft Publisher.

We are pretty much non existent on social media; our accounts look like they were setup by kids for their parents just so that those parents can say they have a Twitter account.

KPFT is not only behind but going backwards. We need to change that.
3.
What would you like to see improved or changed in the station's current operations?
Please see my candidate statement.
4.
Describe what you anticipate would be your top three priorities or areas of focus if you were elected to the local station board.
Please see Q2 Answer and my candidate statement.
5.
Sustainability is an important part of any nonprofit operation. What are your thoughts on how the board can help to improve the station's financial footing?
Pacifica's Mission clearly states:

Pacifica's mission to be self-sustaining; sharing this mission with affiliates, and contributing to sustaining and helping community radio flourish as a medium

Provide central operations for leveraging the size and scale of our network for building income and fundraising and additional income streams for community radio.

We need to start including more people, more ideas, and more outlets. I have several ideas but don't want to share this them at this time as I fear they would be coopted. However, as the elections get closer, I will update this.

(In case anyone wonders why I did post my other ideas / positions it's b/c everyone should have these stances. You should be anti racist and promote transparency.)
6.
Is there anything else you would like prospective voters to know?
Yes, please see Pacifica's Mission Statement which should drive all business here at KPFT and our affiliate stations. All board members should keep this in mind in any actions. It's important to keep this in focus as anything else means we are diverting from Pacifica's purpose.

In fact, ask if the candidate's positions are in line with Pacifica's Mission.

https://pacificanetwork.org/missionandgoals/