Statement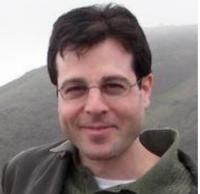 Those of us desperate to rescue the country and the world from the clutches of corporatism, oligarchy, fascism, plutocracy, and kleptocracy, and systemic racism need to wake up. We can't win hearts and minds if we're outmaneuvered. Right wingers have savvily bought up the majority of American media outlets. What does the left have as a counterweight?

KPFK. Pacifica. KPFA, KPFT, WPFW, WBAI. And that's pretty much it for the public airwaves and major broadcast media.

So we desperately need Pacifica to survive and thrive. That's why, even though I hate the idea of taking sides among factions — I want us all to band together — I researched and supported the idea of taking bold action to stabilize and revitalize Pacifica, and that's what New Day Pacifica has pledged to do.

Having assisted on that campaign, and being deeply committed to the progressive movement, I'd like to make my volunteer work on behalf of the station and network a permanent thing. That's why I'm running for the LSB and seek your support.

For the past 11 years I've been VP, Communications for the Palisades Dem Club, co-chairing the PaliDems Political Courage/Human Rights Awards and twice co-managing the Westside Democratic Headquarters. I campaigned for both Sanders and Warren in the primaries, then fought all-out for Biden/Harris and (D)/progressive candidates and props in the general.

Have called, texted, postcarded, trained, registered, captained a bus, and had doors slammed in my face for multiple campaigns in California and Nevada, and in Florida for Obama in 2008. Truman Award recipient. Serve as co-chair of the Human Rights Watch L.A. Film Club Committee and on the HRW L.A. Advocacy & Executive Committees. Spent a year as an elected DPSFV E-board member and as an alt to the PP Community Council. Have volunteered with CA Clean Money, Health Care for All–CA, the Center for the Advancement of Nonviolence, and Palisadians for Peace.

When not politicking I work as a creative consultant, having been a television exec at HBO Digital, Disney/ABC, and MTV, all of which has informed the perspective I have on the critical importance of mass media and its ability to shape society.

Before working in entertainment, started out post-college as a speechwriter/lobbyist for Mass Citizen Action, a Boston public interest org. Married to a comedy writer; our two kids just graduated from college in NYC after attending local public schools, and our two cats are destroying the furniture….

But back to the point: I love KPFK and revere both Pacifica's history and its potential. I'm running in hopes of playing a small, supportive role in seeing Pacifica keep its cherished independence while nurturing and growing its diverse cultural and political influence.
Answers to Candidate Questionnaire
1.
What experience, connections, skills or traits would you bring to the local station board to advance the station's mission?
Network television experience, political organizing skills
2.
What do you appreciate and value in the station's current operations?
Love the feeling of community, from music shows to news/talk programs not heard anywhere else. Diversity and inclusion among hosts and audiences
3.
What would you like to see improved or changed in the station's current operations?
Would like to see a management structure that allows for democratic participation, with all voices heard, without hurting the station's ability to function
4.
Describe what you anticipate would be your top three priorities or areas of focus if you were elected to the local station board.
Financial solvency, maintaining and growing audiences, fostering harmony among stakeholders with different POVs — we're all on the same team fighting for the station's success
5.
Sustainability is an important part of any nonprofit operation. What are your thoughts on how the board can help to improve the station's financial footing?
Maintain independence from corporate influence by cultivating major left-wing donors ... more off-air fundraising from listeners, with sweeter incentives to join
6.
Is there anything else you would like prospective voters to know?
Been listening to and loving KPFK since 1994. These days I'm not just a fan and supporter; I see the station and network's survival as critical to the success of the progressive movement, as well as the quality of life of a diverse, equitable, and inclusive community in L.A., Southern CA, and beyond