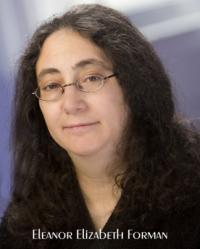 I'm a former WBAI staff member + Community Advisory Board member running for reelection to help prevent Pacifica from being overtaken by New Day Visigoths who seized WBAI for a month in Oct 2019, turning it into a CA repeater station. I'm a member of PacificaFightBack.org. Please vote for PFB-endorsed candidates Cerene Roberts, Joan De Lorenzo + Alejandrina so together we can enact constructive policy. I want to keep WBAI open to antiwar voices at 99.5 FM, remove 6-year term-outs, end the call center + get out premiums. On the LSB I've offered motions listeners asked for to open the chat at meetings, end excusing no-excuse no-shows, establish a Bylaws-mandated process to offer waivers to those who can't afford $25 at a time when people aren't able to volunteer at the station, restore the Bylaws-required e-address for listeners to write LSB members, + extend adjournment time/resume in a week so we'd get through the agenda.

I started at WBAI when it was on 8th Ave as a news intern under Amy Goodman + Jose Santiago before Democracy Now started, engineered for Tony Coggi's Through the Opera Glass, Bob Fass' Radio Unnamable, + was the peacenik co-host of Tom Wiskers' Weaponry program. I joined the Community Advisory Board until I became a member of the Local Station Board. When listeners ask me to bring something up w/the LSB, I try to do so. I see myself as a conduit representing you. I invite your input. Please write me w/your questions + suggestions at EEFWWW@yahoo.com, + be sure to put your subject line in ALL CAPITAL LETTERS so it will stand out in the morass that is my inbox.

I'm a lifelong feminist + nonviolent peace activist who's worked for many years to try to get Ron Dellums' + John Lewis' Peace Tax Fund bill passed establishing C.O. status for tax payers. I am myself a War Tax Resister who's had my bank account seized, pay check seized, had IRS agents ask my landlord + teachers what else they could seize, been questioned by the IRS twice, + threatened w/contempt of court + an indeterminate prison sentence. I'm on the Board of Conscience & Peace Tax International, an NGO granted "special consultative status" w/the Economic & Social Council of the UN + am CPTI's NY UN representative.

The New Day Visigoths try to destroy Pacifica by lawsuits. I don't believe in weakening Pacifica with money-draining lawsuits. That's why I wouldn't become a plaintiff in the "Lawrence Reyes" Rideaux v Pacifica suit, though I endorse the goals it seeks. It's possible it brought about these elections. I support following the Bylaws scrupulously w/regular elections + replacement of 6-year term-outs w/runners-up. I myself was one. KPFK's building shouldn't be sold, jeopardizing its ability to continue transmitting. The idea that KPFA could/should "break away" from Pacifica isn't possible/desirable. End infomercials for dubious products. Listeners should be able to easily contact LSB members by email/phone. Members should be informed when their membership is about to expire.