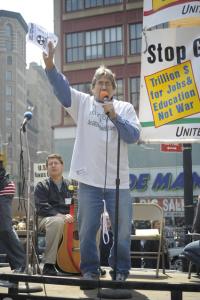 this election's membership/candidate inclusion portal must extend to July 31 to embrace as much of the community & raise as much cash as possible,

absolutely no reason why not; EVERY reason to do so.

administered (PLEASE!) with humility, trust, transparency,
responsiveness.

this time, a true majority respected.

the KPFK board needs short, productive meetings; petty nitpicking & infighting are banned!

programming must be vastly improved & community-controlled

station management & programming done democratically, with genuine accountability.

more Amy! Sonali!! Thom!!! a credible national news team. great music eclectic fun. stuff worth listening to...and paying for!!!

California Solartopia to shut Diablo and make LA totally green NOW!!

Save Ballona, clean up Santa Susanna, plug Porter Ranch, restore our rivers, cover the aqueduct w PV, disinvest from Palo Verde, love the beaches and the piers!!!.

social justice, eco-democracy, peace & consciousness expansion...

NOW!!!


https://en.wikipedia.org/wiki/Harvey_Wasserman

https://freepress.org/article/108-ways-nuclear-power-plants-suck

GREEP ZOOM: https://us02web.zoom.us/meeting/register/tZYqfuygpjIiHtc20uIOxdeqYRiAicjSLWUc



My radio debut came January, 1967, when ABC-NY called about my Michigan Daily editorial advocating legal pot, which went global via UPI wire.

Bob Fass, 1970s, taught me all on through endless night hours on WBAI.

BA, history/journalism, U/Michigan, 1967; MA, US history U/Chicago, 1974.

first demo against a segregated roller rink, columbus, ohio, 1962. we won!

marched with/met martin luther king, grenada, mississippi 1966.

wheelchaired on the pentagon, 1967.

helped found liberation news service, 1967-8.

got beat up at the chicago convention, 1968.

helped found montague organic (hippie) farm, 1968.

wrote harvey wasserman's history of the US (intro by Howard Zinn) 1972.

forgot i wrote it til i saw it reviewed in Rolling Stone.

taught US history etc at Hampshire College, 1973-5; Capital University, Cols State Community College, 2004-17. .

helped start global no nukes movement, 1973 til now

co-wrote documentary films LOVEJOY'S NUCLEAR WAR & THE LAST RESORT, 1975-7

spoke at no nukes rallies in europe & asia (against fukushima, tokyo, 1977)

helped organize & edited program book for NO NUKES concerts, madison square garden, 1979, with Brooooce,Chaka Kahn, Peter Tosh, Bonnie Raitt, Jackson Browne, Carly Simon, James Taylor, Paul Simon et. al.

reported on definite radioactive death toll at Three Mile Island in NYTimes op ed march 28, 1980..

co-wrote KILLING OUR OWN: THE DISASTER OF AMERICA'S EXPERIENCE WITH ATOMIC RADIATION, 1982.

spoke on many campuses v nukes, for green power & democracy, 1980s.

senior advisor/voting member, Greenpeace USA since 1991

spoke at 1994 woodstock 2 (between CSN/9 Inch Nails; then Neville Brothers/Carlos Santana).

Ran a family biz, 1984-2003.

Helped found election protection movement after Ohio 2004 w Bob Fitrakis, Greg Palast et. al,

wrote SOLARTOPIA...introduced by RFK,Jr..

wrote GLIMPSE OF THE BIG LIGHT....introduced by Marianne Williamson

co-wrote SOLARTOPIA SONG w pete seeger/david bernz

CALIFORNIA SOLARTOPIA w Myla Reson at KPFK (inspired by Alan Minsky) awaiting rebirth

current KPFK board chair

PACIFICA MUST BE THE SANE, FUNCTIONAL VOICE OF THE NATIONAL GREEN PROGRESSIVE MOVEMENT.

WE NEED TRUE TRUSTWORTHY DEMOCRATIC ELECTIONS & VOTE COUNT W MAXIMUM OPP TO JOIN & DONATE.. NOW!!!!

NOW!!!