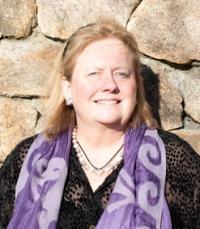 Camilla Rees, MBA is a former financial industry executive who has more recently been a researcher, author, and producer on technology risks, environmental pollution, clean energy and regenerative agriculture. She has also studied widely in medical, scientific, complementary and alternative medicine, health enhancement and self-empowerment fields and serves as a consultant to change agents.

Camilla founded Manhattan Neighbors for Safer Telecommunications, ElectromagneticHealth.org, Campaign for Radiation Free Schools and co-founded the International EMF Alliance. She is Senior Policy Advisor to the National Institute for Science, Law & Public Policy in Washington, D.C., where she oversees policy papers on electromagnetic fields, the smart grid and telecommunications, including the recent "Re-Inventing Wires: The Future of Landlines and Networks", which explains why hard-wired, fiber optics is superior to wireless.

Camilla has organized dozens of expert panels on technology risks across the country, including several groundbreaking programs on special risks to children, and has presented six times at the Commonwealth Club of California. She has also addressed the Young President's Organization, the White House Commission on Complementary & Alternative Medicine, spoken at several medical conferences offering continuing education credits (CEUs) for physicians, and organized a Congressional Briefing. For many years, Camilla was a curriculum developer for a private invitational forum of CEOs focused on productivity, performance and sustainability.

Camilla serves on the Advisory Board of the Building Biology™ Institute. She was an Executive Producer of the award-winning film on smart meter risks, Take Back Your Power. She co-produced the video for the International EMF Scientist Appeal to the United Nations and has over 200 videos on EMFs circulating in 163 countries. She was also instrumental in getting two programs on EMF risks aired on PBS in 2018. Camilla is a Voting Member of the U.S. Health Freedom Congress; Member, American Sustainable Business Network (ASBN); and a Board Member of Media in the Public Interest.

In March 2018, Camilla received the "2018 Award in Public Health" from the Global Foundation for Integrative Medicines, and in October 2018 she was awarded "The Jonathan Forman Award" by the American Academy of Environmental Medicine, its most prestigious award for outstanding contribution in the field of Environmental Medicine.

Camilla has a background in Investment Banking and in Corporate Communications. She also briefly had a radio program, Growing Green, on KGNU in Boulder, CO. Camilla believes in the critical importance of un-curated radio in supporting free speech and democracy, allowing citizens to hear many points of view, offering the potential for people with differing views to potentially find win-win solutions.

Camilla wants to help greatly expand listenership at WBIA so New Yorkers are better informed about the many critical issues du jour.

To be confirmed as a candidate, Camilla needs 15 nominations. Would you consider nominating Camilla?