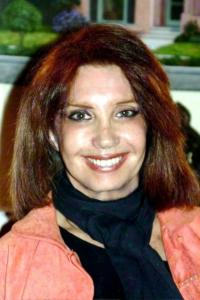 Can One Person Make Eye Contact with Millions of People Each Day?
Impossible, you say. But with public relations it's not only possible, it's probable when you know how to use the media as the medium to reach out and touch maybe millions of listeners and readers in a singular eye grab. The value of publicity cannot be underestimated in the highly volatile political world.

My landmark agency since 1998 has moved from Los Angeles where I was an avid supporter of KPFK to the south where I am determined to make some red states blue and believe or not, I am making important steps in that regard. Stay tuned. I am anxious to volunteer my skills, talent and media knowledge to work with WPFW & Pacifica on the LSB so together we can help to make America's noblest aspirations a reality.

My eponymous PR agency has generated thousands of stories for clients and progressive causes, including news coverage by PACIFICA- CNN,MSNBC, Wash Post, and other consequential media. I am most proud of my deep times to African American media, from newswires to radio and TV hosts to reporters. To me, they are the best in the business.

Since I am not only a public relations expert, I am also a certifiable political junkie and to that end have accomplished a multitude of progressive gains. Through my relationship of over 23 years with my client and friend Greg Palast we have exposed the arsenal of dirty tricks the GOP uses to suppress the vote to obtain and maintain power. and with Donald Whitehead, Director for the National Coalition for the Homeless, I have helped raise awareness to this national disgrace. The Southern Poverty Law Center and the NAACP have been causes that are of particular urgency and I have devoted much energy and time to make a difference. I have fought the Pentagon twice and won both times, diminishing through exposure the fierce clutch that evangelicals have over the military, I have worked with the United Nations and in just one night have raised over three million dollars for women and children in Bosnia. Through one client, since 2016 RIP End Medical Debt we have raised over 9 billion dollars and abolished the medical debt over 6 million people. I have taken on Toyota who I discovered was giving not only considerable and secret funds to the insurrectionists. Through a fierce campaign to expose them, I alerted my vast army of social media contacts, and one day after the news blitz, CREW ( Citizens for Responsibility and Ethics) picked up the story, nailed Toyota, and within a week's time, Toyota was shamed into stopping the funding. For this effort, Buzzflash gave me an Influencer of the Year award.

In a world that is so saturated with hard right messaging, it is vital that WPFW and Pacifica messages which are not part of the herd, are HEARD. I hope that my skills can help make that vision a reality.