Statement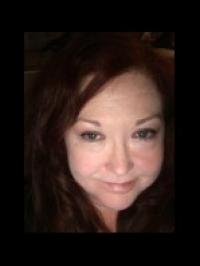 My name is Rhonda Garner and I am seeking your #1 vote in the KPFT Summer 2019 LSB listener election.

If elected, as a member of the LSB I promise to handle my duties with care, transparency, diligence and sound business judgment. ]

On the LSB, I will faithfully perform my duties regarding hiring and performance evaluations; finances; technology; signal strength and integrity; and legal compliance.

I will uphold the Pacifica Mission Statement, including the promotion of culture, music, drama, the arts, and alternative news and views.

I bring a unique skillset to the table.

I've been associated with KPFT as a broadcaster since the late 90's as an assistant producer on The Lone Star Jukebox, and then as host and executive producer of my own program, RadioACTIVE.

I also was employed by the Pacifica Foundation from 2015-2018 where I provided a wide variety of administrative and fundraising services to the network.

I have served on the KPFT LSB in the past, and was a National Board Member in 2018.

As you can see from my service in the past, it has afforded me a unique birds eyes view on all things KPFT.

Want to know more? Ask...

rhondagarner.kpft@yahoo.com
Answers to Candidate Questionnaire
1.
What experience, connections, skills or traits would you bring to the local station board to advance the station's mission?
I bring a unique skillset to the table.

I've been associated with KPFT as a broadcaster since the late 90's as an assistant producer on The Lone Star Jukebox, and then as host and executive producer of my own program, RadioACTIVE.

I also was employed by the Pacifica Foundation from 2015-2018 where I provided a wide variety of administrative and fundraising services to the network.

I have served on the KPFT LSB in the past, and was a National Board Member in 2018.

As you can see from my service in the past, it has afforded me a unique birds eyes view on all things KPFT.

Connections? I am a native Houstonian, so yes, I have many contacts.
Traits? Honesty and integrity.
2.
What do you appreciate and value in the station's current operations?
Sadly, next to nothing currently. However we have the BEST volunteers and programmers!
3.
What would you like to see improved or changed in the station's current operations?
Pretty much everything.
4.
Describe what you anticipate would be your top three priorities or areas of focus if you were elected to the local station board.
1 Hiring a permanent General Manager, since the station has been experiencing uncertainty due to lack of a stable leadership for a long time.

2 Hiring a permanent Program Director who possesses both a vision of programming as well as a spirit of collaboration to work with the Program Council.

3 Addressing the need for long-term financial planning to meet KPFT's staffing needs, infrastructural requirements such as building improvements, technology enhancement, digital upgrades, etc.
5.
Sustainability is an important part of any nonprofit operation. What are your thoughts on how the board can help to improve the station's financial footing?
Monetize the programming via podcasts and live streaming performances. We need to attract younger generations and music is a great way to get their attention.
6.
Is there anything else you would like prospective voters to know?
Yes, I want you to know that I know what I am getting myself into. With that said:

"KPFT attracts people who are passionate about their concerns for social justice, local community, cultural expression, and who have strong personal/political points of view.

While there is great power in this passion and diversity, there is within this strength the potential for acrimony and disintegration. Too often disagreement within the walls of the KPFT becomes highly charged, too internally focused and stridently personal. Pluralistic expression and regard of the points of views of others are disregarded in the push to impose one perspective or another. The LSB can better serve the needs of the KPFT community by better integrating the intent of the founders of Pacifica by engaging in respectful debate and meaningful integration of many points of view."