Statement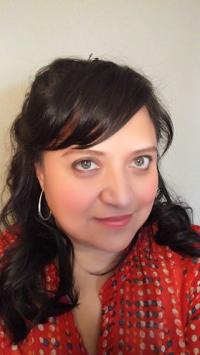 When I came to Houston for college, being alone in a new city I felt very isolated and without a tribe. One very late night, I found KPFT by accident. One thing caught my attention, but it was everything else that kept me coming back. Through the diversity in content, culture, insight—I found not just local but global community. I am a long-time listener/member, prior LSB board person and for about a decade now a programmer on the Houston Indy Media Show. I want to keep facing the challenges and the opportunities head-on as staff representative because I have lived the mission of Pacifica. That is why I came, that is why I stay, that is why I fight for what I know this station can be and what it can do.

KPFT is an invaluable resource for an incredible city. Kinder Institute's founding director Stephen Klineberg is fond of saying that Houston today reflects America's future. Its demographic composition, its challenges and opportunities, speak to national shifts underway. "Houston is where America's future is going to be worked out," Well, the truth is that KPFT and the Pacifica Foundation, haven't been "working out" all that well especially when it comes to fulfilling some of the basic tenants of its mission like delivering on its educational purpose and contributing to a lasting understanding between the individuals of all nations, races, creeds and colors.

For "Houston's Community Station" to really work there needs to be a balance reflected in the programming and the voices represented, and they need to reflect the TRUTH of our city. There can be room on the FM and HD channels for all types of programming—public affairs, news, cultural, music—but the airwaves are a privilege not a right. We have a responsibility not a right when we hold this space. I am running once again for the station board to represent my community, to represent my fellow programmer's interest and I will work and fight for everything that will make us a stronger, better, more equitable station and foundation. If folks don't agree with the mission, then I would ask why are you here? Because the folks that sacrifice their time and emotional labor know what we are here to do. To Unite. To build. To grow.

I AM KPFT. For Community. For Houston. For the Future
Answers to Candidate Questionnaire
1.
What experience, connections, skills or traits would you bring to the local station board to advance the station's mission?
First and foremost, I bring integrity and ethics to the table. I don't have any hidden personal agenda. I believe in the power that this station has to be a great resource and an agent for the positive changes we desperately need in our community. But, only if we stay true to the mission and hold each other accountable. I have extensive administrative experience that can help in the areas of outreach, public relations, marketing, production, and community organizing.
3.
What would you like to see improved or changed in the station's current operations?
Communication. Communication. Communication. Transparency.
4.
Describe what you anticipate would be your top three priorities or areas of focus if you were elected to the local station board.
1- Technology & Training - Access to resources and training for current and prospective programmers and better uses of current technologies and platforms to get more exposure for shows and the station
2- Anti-racism platform and guidelines
3 - Restoring and amplifying BIPOC representation and Spanish language public affairs, news, cultural, and music programming.

5.
Sustainability is an important part of any nonprofit operation. What are your thoughts on how the board can help to improve the station's financial footing?
Get out of its own way and actively work on the things that actually help us obtain and maintain long term funding. Such as making sure we are adhering to the mission and not losing major monies from the Corporation for Public Broadcasting because we are failing on our diversity mandates.

Step out of past models of fundraising that are clearly not working, haven't been working for a long time.

LISTEN to what our CAB has compiled and submitted FROM the community on what they want. If we actually listen to what our members are saying and what they want and need from the station then we wouldn't be losing so many volunteers, members and donations.

6.
Is there anything else you would like prospective voters to know?
I have been on so many sides of this experiment in community radio for quite a while now and have seen and experienced the things that break us down instead of build us up. I see why so many walk away. But, I am willing to have the hard conversations, do the hard work, think through the tough stuff that we need to get through to build a strong, sustainable station. My daughter tells me she is proud of the work that Courtney and I do as AconC production team for Houston Indy Media, she gets so excited when she hears us on the air, tells us she is our #1 fan and that she wants to do that too when she grows up. I want to make sure there is a KPFT left for her too. I know there is a lot of work ahead, but she is worth it, we are worth it, Houston is worth it.